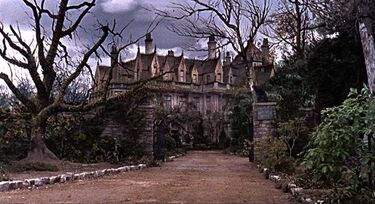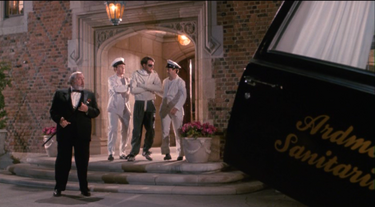 Ardmore Sanitarium is a privately-owned mental hospital located in Mill City, New York in Essex County. Located on Burkitt's Wood Drive, the facility holds over fifty patients with cases running from acute depression, schizophrenia and disassociation syndrome. It has a staff of twelve doctors, twenty nurses and twenty orderly, not including the guards, gardeners, cleaning and managerial cast.
Founded in 1873, the hospital is located in the former Sanderson Mansion, which was abandoned in 1865. The structure started out as a poor farm for Civil War widows, orphans, homeless people and transients, gradually becoming a tuberculosis hospital in the Early 1900s. After the patients were moved to the Essex County Hospital in Crown Point, the location was being used to hold only those unable to exist in regular society.
Through much of the Sixties and Seventies, the chief attending physician here was Dr. Frederick Cushing, who named as his successor, Dr. Fletcher Condon. When Condon retired in 1979, he was replaced by Dr. Julius Hoffman. Other staff here included Dr. Felix Osmond, Dr. Darla Switzer and Dr. Arnold Taber. Hoffman was the main psychiatrist for Ty Hedison, the son of Monica Hedison and step-son of Carter Hedison. Disinterested in the boy, Carter Hedison made attempts to have Hoffman keep Ty unbalanced that he would be uninterested in his inheritance from his mother, but mostly to keep him from looking into the circumstances of his mother's death. When Hoffman refused to be part of such chicanery, Hedison made the same deal with Dr. Osmond, paying him regularly to sabotage Ty's therapy. This activity lasted until 1992 when Osmond was discharged for malfeasance of hospital funds.
Hoffman passed away in 2000, replaced by Dr. Wendy Radcliffe. During Radcliffe's term, she was visited by Samantha Strickland and Russell Coleman seeking to do a paranormal examination in the sanitarium basement to look for the ghosts of the Sanderson Family said to haunt the grounds.