Mark Boone Junior is an American actor, probably best known for playing corrpt police officers or figures in authority. He is possibly best known for his role as Bobby Munson in the FX series "Sons of Anarchy."
Boone was born Mark Heidrich in Cincinnati, Ohio on March 17, 1955, the son of construction consultant Bob Heidrich and his wife, Ginny Heidrich, a retired teacher. He later moved to Chicago where he grew up on the South Shore. He attended the University of Vermont, where he played on the school's men's soccer team. After college, he moved to New York City to pursue an acting career, starting out doing stand-up comedy with actor Steve Buscemi, and eventually adding the name Boone from a New York City war memorial to his stage name.
His first starring role was in the short, "Anybody's Women," followed through the Eighties with bit parts in "Born in Flames," "The Way It Is," "Film House Fever," "Landlord Blues," "New York Stories" and Delirious with John Candy and Emma Samms. He also made a few television appearances in TV shows, such as "The Equalizer," "Law and Order," "Quantum Leap," "Wonder Years," "In the Heat of the Night," "Seinfeld," "Curb Your Enthusiasm" and several other shows.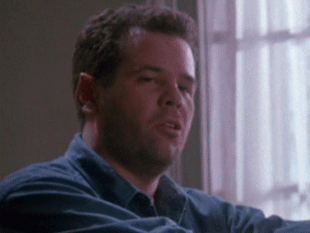 Following his role as a corrupt policeman in "Seven," Boone's career took off and he appeared in such movies as "2 Fast 2 Furious," "Get Carter," "The General's Daughter," "The Thin Red Line" and "Die Hard 2." In 1984, he appeared in "The Way It Is" with Steve Buscemi, who directed him in "Trees Lounge" and "Lonesome Jim." Beginning in 2008, he was a regular cast member on the TV drama series "Sons of Anarchy" as Bobby "Elvis" Munson. He has since gone on to several other movies, such as "Memento" and "Batman Begins," both by Christopher Nolan, and recurring roles in the TV shows "Patriot" and "The Last Man on Earth."
Community content is available under
CC-BY-SA
unless otherwise noted.