Jurassic World: Dominion Dominates Fandom Wikis - The Loop
Play Sound
Michael "Mickey" Schwartz is an American television writer, director and producer best known for the TV series "Beyond Your Dreams."
Schwartz was born into a Jewish family in Chicago, Illinois, the son of theater owner Heinrich "Henry" Schwartz and Cynthia Schwartz. One of seven children, Schwartz and his parents relocated to Los Angeles when he was four months old. Though spending his childhood in California, Schwartz still refers to Chicago as his hometown and is a big fan of the Chicago White Sox baseball team.
Inspired by the comedy teams of the 30s, 40s and 50s, Schwartz began his film career working as a mailboy at 20th Century Fox, later working as a "go-fer" and then as an assistant director during the filming of "Carly and the Chocolate River Factory" starring child actress Laura Claybourne in her big screen debut, replacing the film's original assistant director, who became ill and was sent home. During that time, Schwartz became acquainted with actors Richard Crosby and Peter Vincent, both of whom would later work in his films. Following "Carly and the Chocolate River Factory," Schwartz worked on several films that were shot in Canada including "Once Upon a Time in the Klondike," "The Town That Dreaded Midnight" with Leigh Costello and "The Haunting of Chaney Mansion" with Alex Lambert, Hector Whelchel and Jennifer Hood.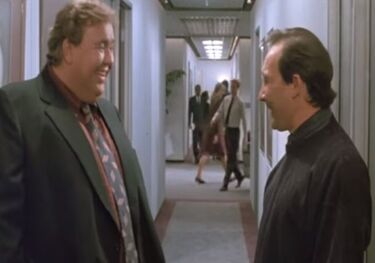 Schwartz stayed in Canada for a while working as an assistant director on television. On a visit to New York City in 1981, he became friends with filmmaker Jack Gable on the set of Edge Of Tomorrow. The two collaborated on several projects afterward and when he began developing Beyond Our Dreams in the 90s, he hired Mickey to be his director and head writer. During the series, Schwartz ran interference between Jack and Lou and Arlene Sherwood trying to control the creative content of the series, but he also found himself frustrated by Jack's unrequited infatuation with Laura Claybourne, now a beautiful leading lady with an impressive acting career.
After the series ended, Schwartz continued to turn out comedies, such as "An American Werewolf in Toronto," "Tennessee Fried Film" and "Trading Spaces." It was during the making of "Three Comrades" that he learned about the passing of Jack Gable and was hired to finish Beyond Our Dreams:Return To Ashford Falls a reunion movie bringing back the cast the from the series.
In recent years, Schwartz has been working almost entirely on television producing TV shows, such as "So Random," "McKenzie Falls," "Sonny," "Zombie High" and "Jungle Joanie." In 2000, he returned to Ashford Falls with Sisters, a series about the daughters of Mayor Lionel Creekmore sharing a house that although wasn't a huge success, it did make it to three seasons. He also developed Twilight, which ran from 2003 to 2008 and focused on the character Melissa Strickland's pursuit as a paranormal researcher, resembling "X-Files" and "Supernatural."
Schwartz has been married for twelve years to Deborah Crosby, the daughter of Richard Crosby, an interior decorator. They have three daughters, Samantha, Sabrina and Tabitha.